On October 15, 2020, a delegation from Zhiyuan College, led by Professor Hong Mei, Secretary of General Party Branch Committee of Zhiyuan College, visited the Alibaba Damo Academy in Hangzhou and had met with Professor Feifei Li, Vice President of Alibaba Group and Head of the Database and Storage Laboratory of Damo Academy, Mr. Enchang Zhou, Director of University Cooperation, and Mr. Qian Chen, Director of Academic Cooperation.
During the talks, the two sides discussed on the in-depth cooperation plan of developing top-notch talents in basic disciplines: Damo Academy will actively design the integrated research intern program and the graduation project for Zhiyuan students, so as to become an international platform for Zhiyuan students to conduct high-level research internships. At the same time, Professor Li has given a detailed introduction towards Damo Academy, and Professor Hong invited the research team led by Prof. Li to continue to participate in the development of the training plan of Zhiyuan College, continue to send high-level researchers to lecture at Zhiyuan College, in order to further improve the teaching level and quality of Zhiyuan College.
On October 16th, Professor Hong Mei, Secretary of General Party Branch Committee, Professor Junliang Zhang, Executive Deputy Dean, Professor Weiliang Xia, Associate Dean and Ms. Bing Li, Director of Cooperation and Exchange, Zhiyuan College visited Chu Kochen Honors College of Zhejiang University. Chu Kochen Honors College is not only the implementation unit of the "Top Students Training Program of Basic Disciplines" of the Ministry of Education of Zhejiang University, but also the honorary college and an important base for "special training" and "elite training" for outstanding undergraduates of Zhejiang University. Professor Ge Jian, Secretary of the Party Committee and Executive Deputy Dean, Professor Fan Zhang, Associate Dean, and Yiping Jin, Director of General Office of Chu Kochen Honors College attended the meeting with Zhiyuan delegates.
Professor Fan Zhang and Junliang Zhang made a comprehensive introduction on the status quo towards the cultivation of outstanding students of the two colleges respectively. Subsequently, the two sides had warm discussions on the organizational form, faculty, curriculum, the international exchange after the epidemic, and the implementation of Pilot Program 2.0. The two sides expressed willingness to strengthen cooperation in the cultivation of top-notch talents, share educational experience and quality resources, and to promote exchanges among top-notch students as well as mutual learning among administrators of the two colleges.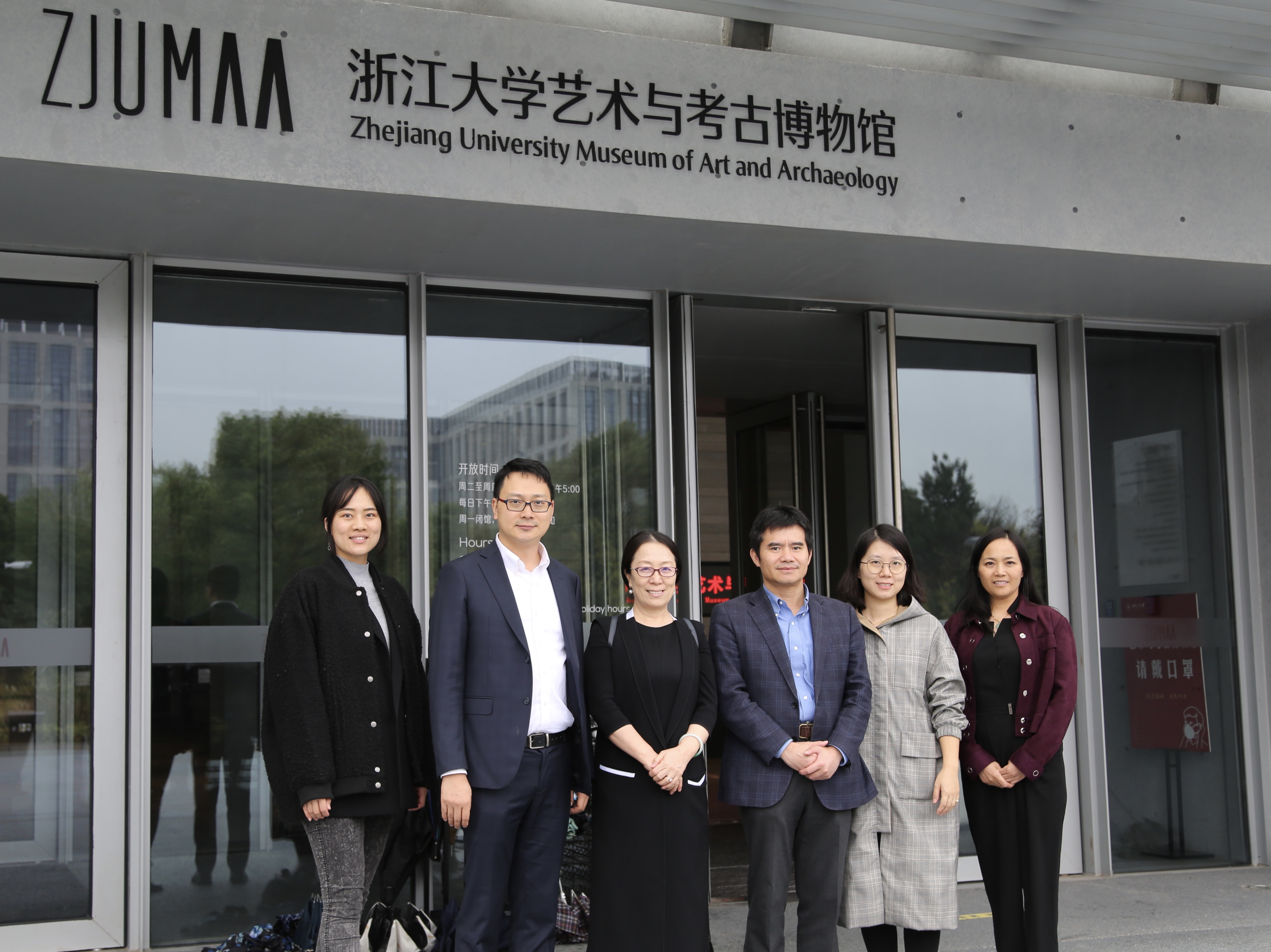 Zhiyuan delegation also visited the art and archaeology museum of Zhejiang University to understand Zhejiang University's practice and experiences in general education, and greeted Zhiyuan alumni representatives that are working in HangZhou.