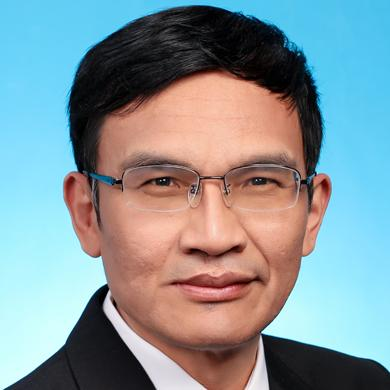 Speaker
Wenxin Qin
Time
2022.05.18 16:00-17:30
Abstract
Hepatocellular carcinoma (HCC), the most common form of liver cancer, is an aggressive malignancy with few effective treatment options. Lenvatinib is a small-molecule inhibitor of multiple receptor tyrosine kinases that is used for the treatment of patients with advanced HCC, but this drug has only limited clinical benefit. Here, using a kinome-centred CRISPR-Cas9 genetic screen, we show that inhibition of epidermal growth factor receptor (EGFR) is synthetic lethal with lenvatinib in liver cancer. The combination of the EGFR inhibitor gefitinib and lenvatinib displays potent anti-proliferative effects in vitro in liver cancer cell lines that express EGFR and in vivo in xenografted liver cancer cell lines, immunocompetent mouse models and patient-derived HCC tumours in mice. This seminar will share the therapeutic mechanism and clinical results achieved with lenvatinib in combination with the EGFR inhibitor gefitinib for hepatocellular carcinoma.
Bio
Professor Wenxin Qin, Deputy Director of State Key Laboratory of Oncogenes and Related Genes and Vice Director of Shanghai Cancer Institute. He obtained his BSc in Biochemistry from Wuhan University in 1985 and his PhD in Medical Science from Shanghai Medical University in 1998. He was a visiting professor at Institute for Systems Biology of America (2007 to 2008). His researches mainly focus on tumor microenvironment, cancer biomarker, and personalized therapy of cancer. As the corresponding author or co-corresponding author, his scientific findings have been published in the journals of Nature, The Lancet Oncology, Gastroenterology, Nature Communications, Hepatology, etc.
Selected Publications
1. Nature. 2021 Jul;595(7869):730-734. (cover article)
2. Nat Rev Gastroenterol Hepatol. 2021 Oct;18(10):690-704. Review
3. Nature 2019 Oct;574(7777):268-272.
4. Gastroenterology 2017 Sep;153(3):799-811.
5. The Lancet Oncology 2012;13(8):817-26.