On October 23, 2021, Zhiyuan Innovation Research Center held the 2022 "Zhiyuan Scholars Program" teacher-student exchange meeting in the hall on the first floor of Translational Medicine Building (Tang ZhongYing Building) on Minhang Campus. Undergraduate students from the college of Engineering, Science and life (about 75% of them are zhiyuan undergraduates) gathered together with 80 senior professors and scholars active from 15 colleges/institutes of SJTU to enjoy the academic feast. Among the experts and scholars attending the teacher-student exchange meeting, lecturers and distinguished professors accounted for 20%, and nearly 50% were selected into the national Youth Talent Plan. The conference was presided over by Professor Xia Weiliang, Assistant Dean of Zhiyuan College.
Professor Zhang Junliang, Executive Deputy Dean of Zhiyuan College delivered a speech, and pointed out that the mission of Zhiyuan College is to cultivate innovative leaders who will lead China's economic and social development and the world's scientific and technological progress, and strive to build a top-notch talent training mode driven by both mission and curiosity. "Zhiyuan Scholars Program" carries out the concept of student-led education and guides undergraduates to set up interdisciplinary research teams in line with global development trends and major national needs. Since 2016, 59 projects have passed strict evaluation and successfully received project funding. Through the implementation of the project, students have significantly improved their independent innovation ability, published articles/newsletters and co-authored papers, won scientific and technological awards and applied for patents. 96% of the graduates continue to study in worldly renowned universities at home and abroad, and 70% of them directly pursue their doctoral degrees. Afterward, Zhou Lian, Assistant Director of ZIRC, introduced the application processes and emphasized the policy changes and key time nodes in 2022.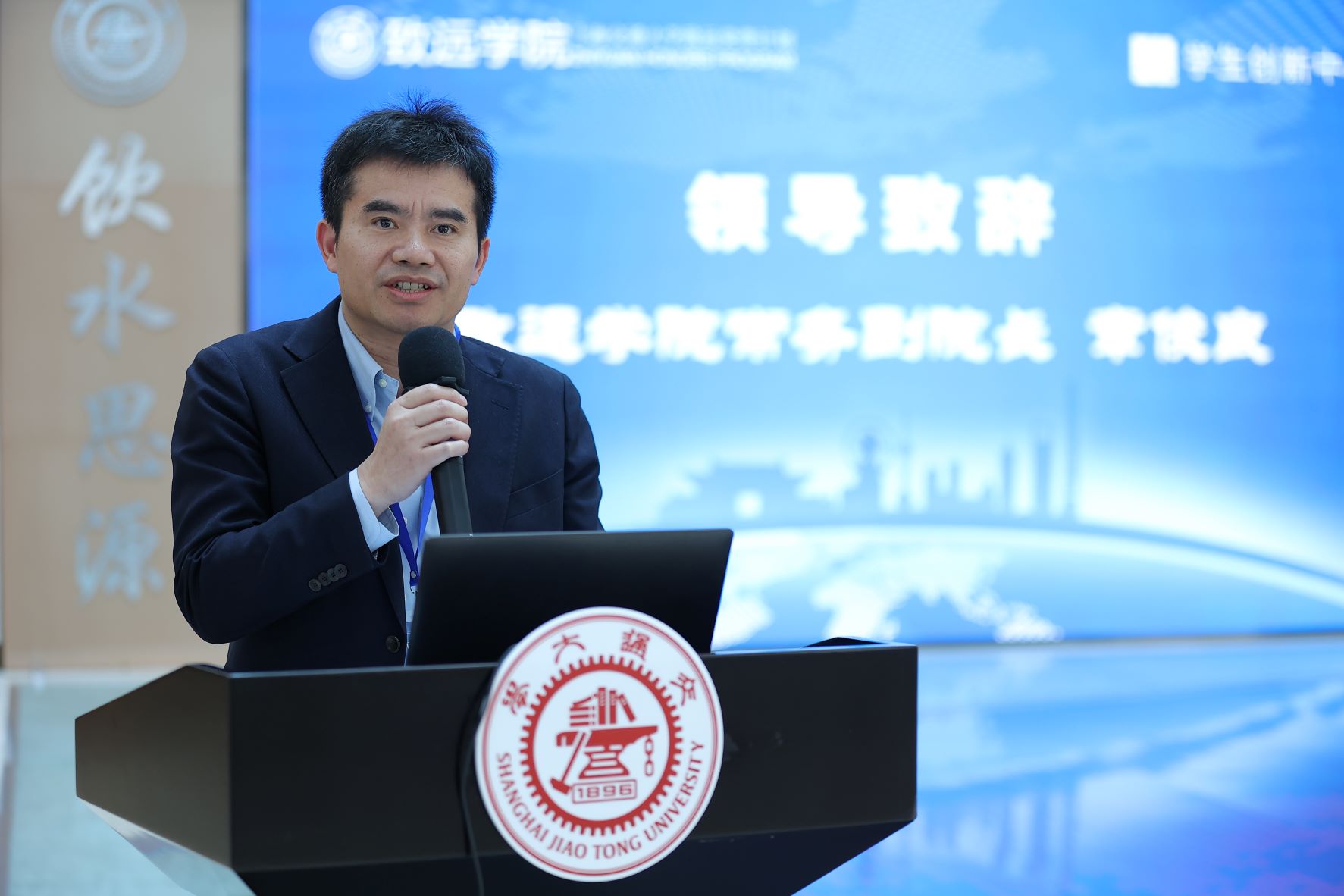 In the teacher-student exchange meeting, student participants gathered around the booths with curiosity and longing for scientific researches. They passionately browsed the posters, discussed with the invited scholars, and put forward their thoughts and doubts on the frontier issues in the field of science, and expressed their yearning and pursuit for the frontier of science. The site is full of talents, with infinite creativity and strong academic atmosphere.