On the morning of December 1st, the Shanghai Science and Technology Award Conference was held to honor the scientists and technicians who have made outstanding contributions to Shanghai's science and technology and modernization. Junliang Zhang, Executive Deputy Dean of Zhiyuan College, and 10 others from Zhiyuan College have won one outstanding Contribution Award of Youth Science and Technology, including one first prize and two second prizes of natural science, one first prize of technological Invention award, one special prize and one second prize of Science and Technology Progress Award.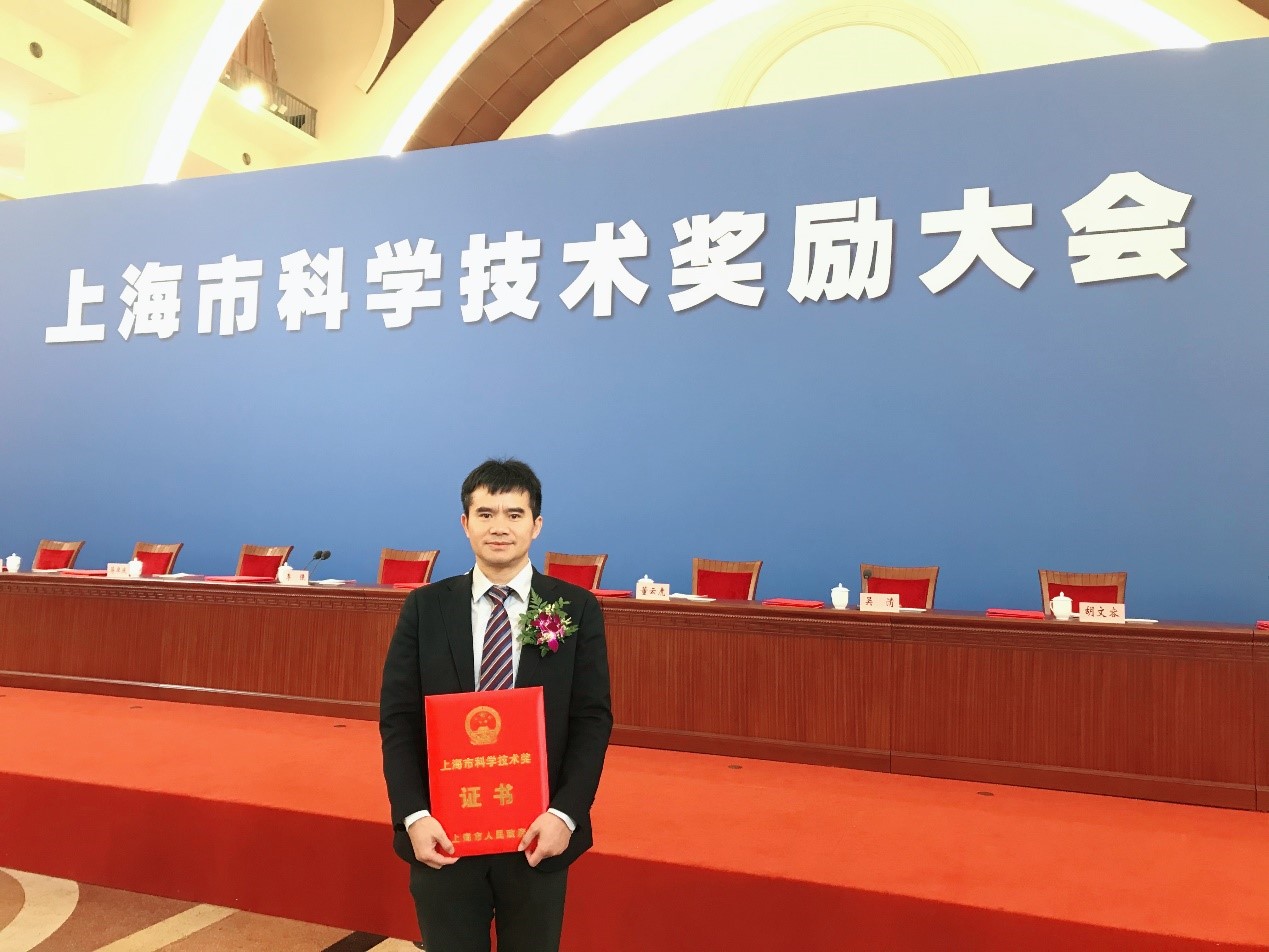 The project "Research and Application of Low Platinum film Electrode for High Power Density and Long Life Fuel Cell" led by Professor Junliang Zhang, Executive Deputy Dean of Zhiyuan College, won the first prize of Shanghai Technology Invention Award. This project aims at the major demand of low platinum film electrode for fuel cell vehicle industrialization, and provides corresponding products and technical solutions for domestic mainstream fuel cell and vehicle enterprises. The internationally leading technical index of platinum consumption per unit fuel cell stack power is supporting China's automotive fuel cell technology to reach the international advanced level.
Professor Wanbin Zhang (School of Chemistry and Chemical Engineering), a teacher of Zhiyuan College, won the first prize of Natural Science Award for his project "Creation of novel chiral catalysts based on Angle regulation concept and research on efficient asymmetric catalytic reactions". The project's outcome provides new strategies and methods for the creation of novel chiral catalysts, the development of efficient asymmetric catalytic reactions and the industrial synthesis of important chiral compounds, and promotes the development of asymmetric catalysis and organic synthetic chemistry.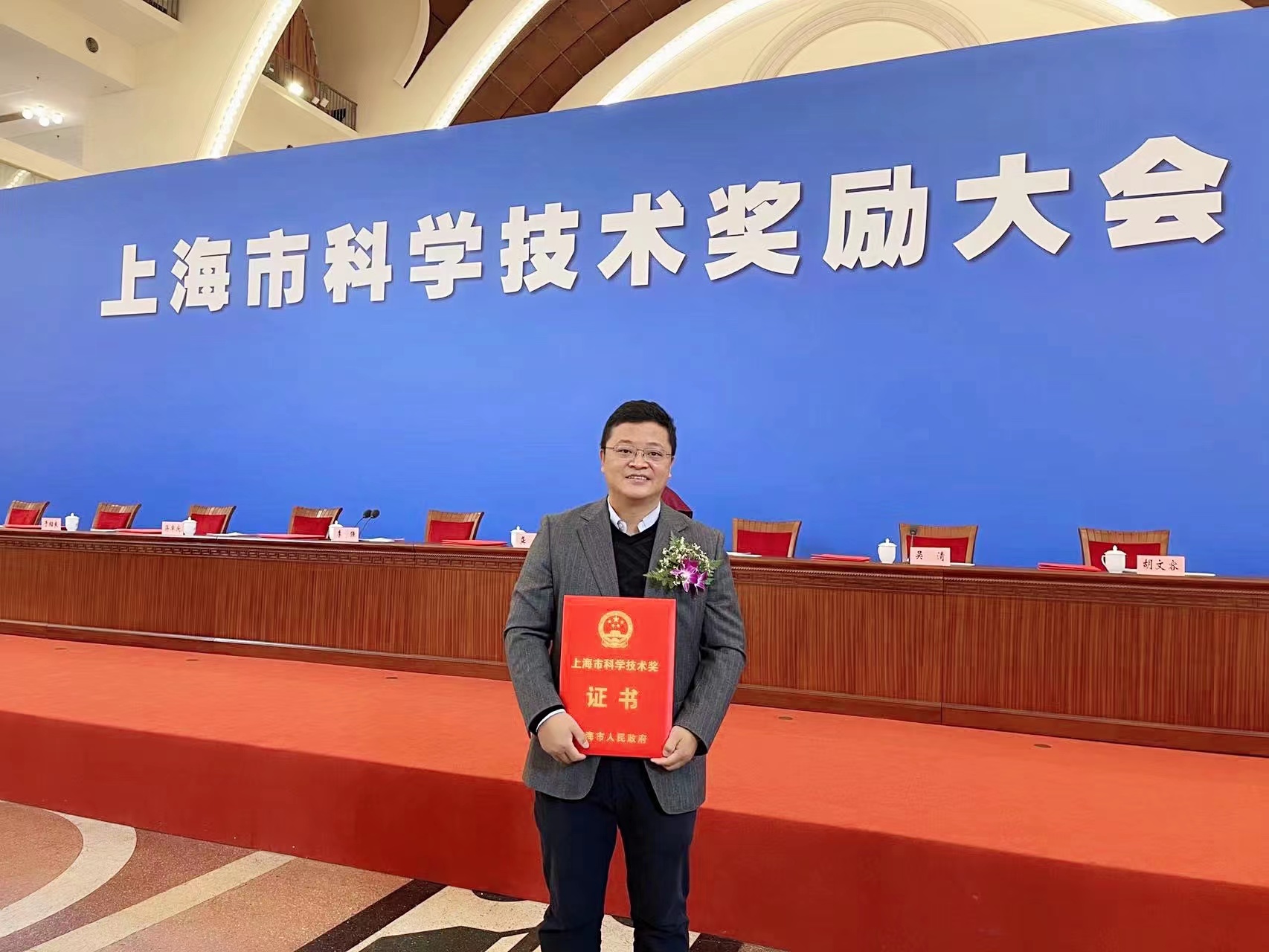 Professor Hongbin Shen (School of Electronic Information and Electrical Engineering), director of the Engineering direction of "Zhiyuan Honors Program", won the 2020 Outstanding Contribution Award for Youth Science and Technology and the second prize for Natural Science. He has been engaged in the teaching and research work of pattern recognition and biomedical intersection, and proposed a new theoretical method of biomolecular pattern recognition driven by complex features, which provides an effective model for revealing the hidden association between multi-source heterogeneous biological data. A new algorithm for analyzing molecular structure and function and biological images is constructed, which provides a fast theoretical prediction tool for new discoveries in related life sciences.
It is worth mentioning that there is also a Zhiyuan alumnus in the special prize team of Science and Technology Progress Award, Min Wang from the computer Science direction (ACM Class) of 2011. After graduation, he continued to study for his PhD at Shanghai Jiao Tong University under the supervision of Professor Lizhuang Ma, a senior research fellow at Sensetime from the School of Electronic Information and Electrical Engineering. Currently.